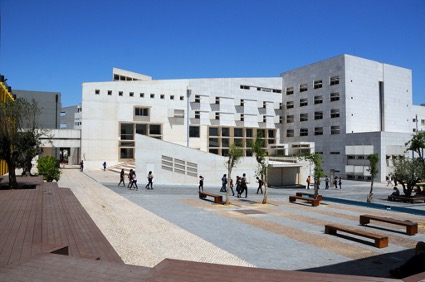 Founded in 1972, Iscte is a high-quality public university distinguished by its strong component in postgraduate studies and scientific research. It welcomes approximately 10,000 students in undergraduate and postgraduate programs in its 4 schools: School of Social Sciences and Humanities; School of Sociology and Public Policy; School of Management; School of Technologies and Architecture.

Internationalization is one of the milestones of Iscte's growth strategy, counting with almost 20% of international students, within its student body. The university is involved in cooperation projects, networks and partnerships worldwide.

In September 2021, THE World University Ranking 2022 was released, which places Iscte in the Top 800 of the best universities in the world, in the areas of Management and Economics; Humanities, Social Sciences and Public Policy; Technologies and Architecture.
TEAM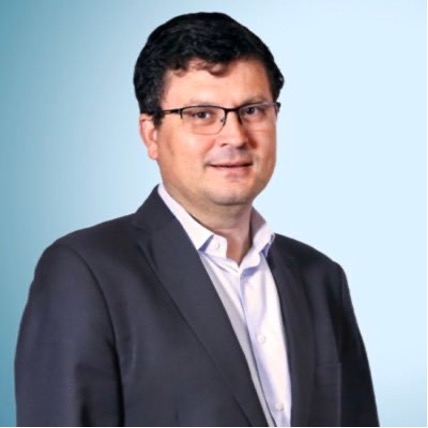 Paulo Pedroso was born in 1965. He is a sociologist, currently teaching Social Policy in Department of Political Science and Public Policy of ISCTE-IUL. He has been Alternate Executive Director of the World Bank Group (2018-2020).
As a politician, he has been Minister of Labour and Solidarity (2001-2002), Secretary of State of Labour and Training (1997-2001), and Member of Parliament from 1999-2005 and in 2008-2009. He was international technical advisor to Minister of Solidariety of Republica Democratica de Timor-Leste (2013-2014).
Paulo Pedroso has implemented public policy evaluation in Portugal, São Tomé e Principe and Turkey. Currently he coordinates the evaluation team of PANORAMED, the Governance Platform of INTERREG Med.
He was team leader and expert in technical assistance projects funded by EU in Romania, Turkey and Bulgaria. Currently he is working in technical assistance to social security management in Angola and Timor-Leste.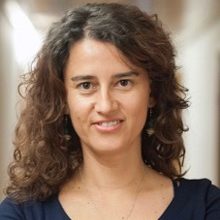 Joana Azevedo is an assistant professor at the Department of Sociology, Iscte – University Institute of Lisbon and an integrated research fellow at the Centre for Research and Studies in Sociology (CIES-Iscte).
She is the co-director of the Master in Humanitarian Action, a program jointly offered by the School of Sociology and Public Policy and the Iscte Business School. She is the executive coordinator of the Observatory of Emigration (OEm) and member of the Observatory of Communication (OberCom).
She holds a PhD in Social Theory and Research from the University La Sapienza in Rome. She has a postgraduate in Data Analysis in Social Sciences and a degree in Sociology from Iscte. Since 2011 she has been teaching at Iscte in the fields of sociology, communication sciences, migration and humanitarian action, and social science research methods.

Jorge Ferreira, PhD in Social Service, specialized in Social Service, Social Policies and Society (Approved with Distinction and Commendation), carried out in association between ISCTE/ISSSL, on the topic: Social Work and Welfare Models for Children. Modus Operandi of the Social Worker in Promoting Children and Family Protection. Masters in Social Service on the theme: Social Intervention and Juridical Intervention in the Abused Child problem. Relation and/or Intersection (ISSSL, 1998), after the degree in Social Service (ISSSL, 1990).
Conducting a postgraduate course in the Superior Institute for Applied Psychology – History of the Ideas and the Major Doctrines in Criminology (ISPA, 1993), attending year Zero "Systemic Approach" of the Family Therapy course (Portuguese Association of Family Therapy, 1997). Conducting Tests of Pedagogical Aptitude and Scientific Capacity (ISSSL, 2000), on the theme Mediation and Social Intervention in Justice. Conducting practical training abroad after the degree in Psychiatric Rehabilitation in Waterheuve Foundation, Amsterdam, Holland (1993), Psychiatric Rehabilitation in Société Parisiene d'Aide á lá Santé Mental – SPASM, Paris (1993); Reintegration and Profession Integration, in the Scottish Association for Mental Health, Scotland (1994).
Participation in programmes and investigation projects in the area of transfer of action profiles, training for developing the aid relation with people in situation of abandonment (Children and adolescents); Social work in Europe; Comparative Model in Romanic Languages ​​and in the domains of the Child Protection System; Children's Rights, Social Policies for Children and Social Intervention with Families.
Has 13 scientific articles published and presented several communications in national and international seminars and congresses. Collaborates in Katálisis Magazine (biannual magazine with circulation in Spanish-speaking countries and in Portugal aimed at Social Workers and Professionals in similar areas, Teachers, Researchers). It teaches in different curricular units from 1st and 2nd cycle and is a visiting Professor in Complutense university, Madrid (Escuela de Trabajo Social) and in University of Granada (Escuela de Trabajo Social). Collaborates with different higher education institutes in Portugal (Iscte-IUL) and in scientific cooperation programme with teachers from Lusíada University, Lisbon; Polytechnic Institute from Guarda, Polytechnic Institute of Beja, Azores University.
In 2009 was Accredited External Evaluator of New Opportunities; Member of the Jury of the 2nd degree intermediate level manager contest in Public Administration. Pedagogical and scientific coordinator of the Technological Specialization Course "Welcoming in Institution", 2008/2010. Participated in several participations in the Programme Socrates Erasmus (teachers' mobility), with European Universities: Complutense Madrid, Spain, Kalmar University, Sweden, University of Mastrich, Holland,Bicocca University, Milano Italy and Granada University, Spain.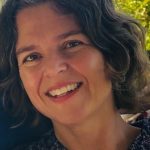 Annelien Groten, is a lecturer and PhD student at ISCTE and is specialized in Humanitarian Aid and Development with over 20 years of experience in the field. Her focus is on the impact of aid on aid recipients. Currently she is an international consultant working on assignments in the field of Monitoring and Evaluation with a nexus on gender, human rights and justice in Asia and the Middle East.
She has held various positions in the field of humanitarian aid and development over the past two decades, for national NGOs, and International organisations in countries as varied as Zambia, Mozambique, Nepal, Vietnam, Palestine and Egypt amongst others. Highly experienced in critical analysis of humanitarian aid and development and has been directly involved in projects focusing on empowerment of marginalised groups to support their own claim making from a human rights and justice perspective.
She also has experience in capacity building for and with national and international NGOs in strategy development, business development, monitoring and evaluation, research in the fields of gender and social justice. She is a member of the academic teaching body of the advanced training course in Humanitarian Action at ISCTE, focused in developing humanitarian intervention and support in natural disasters, economic and social crises, wars and conflicts, major epidemics, and other generators of the growing need for humanitarian action in the world.
As independent international consultant led and participated in numerous projects, related to humanitarian situations, among them:
"Effectiveness of Amnesty International work during Operation protective Edge ', Amnesty International, 2017;
"10 year impact study on South Hebron Hills', 2018 Breaking the Silence, Israel;
"Impact evaluation of Norwegian Refugee Council Legal Aid Programme", 2017, Israel/Palestine
"Capacity building in monitoring and evaluation amongst partner NGOs in Myanmar" 2018/19;
"Norwegian's People's Aid, Myanmar;
"Management of emergency assistance projects for Trocaire Occupied Palestinian Territories programme", 2009-2011;
"Management of Emergency Situation Centre, UNICEF Mozambique and Namibia", 2007.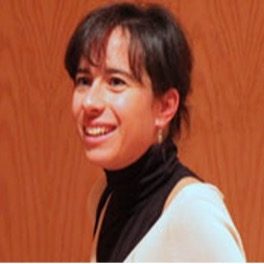 Raquel Freitas is invited Professor at ISCTE. She is specialized in International Relations, European Public Policy, Political Science, Comparative Policy, Political Economy.
Currently she is deputy director of the advanced training course in Humanitarian Action at ISCTE, where she teaches the introductory course on fundaments, key concepts and challenges of humanitarian action.
She is also regularly invited to teach at Instituto Superior de Ciências Sociais e Políticas' post-graduate course on Crisis and Humanitarian Action and in the National Defense Course (module on humanitarian response in situations of conflict). Her doctoral degree focused on the United Nation's High Commissioner for Refugee's mandate and operational role regarding Internally Displaced Persons.
She has extensive experience working as a consultant for UNHCR and other organisations, both at headquarters and in the field. She was advisor to the Secretary of State for Foreign Affairs and Cooperation where she was in charge of relations with UN agencies, humanitarian response, migrations, development policy. She was responsible for the mapping of Portuguese humanitarian response system.